Coming up with lead magnet ideas sucks, unless you know the questions to ask yourself. In this super short post, you're going to learn exactly how to come up with lead magnet ideas quickly and easily.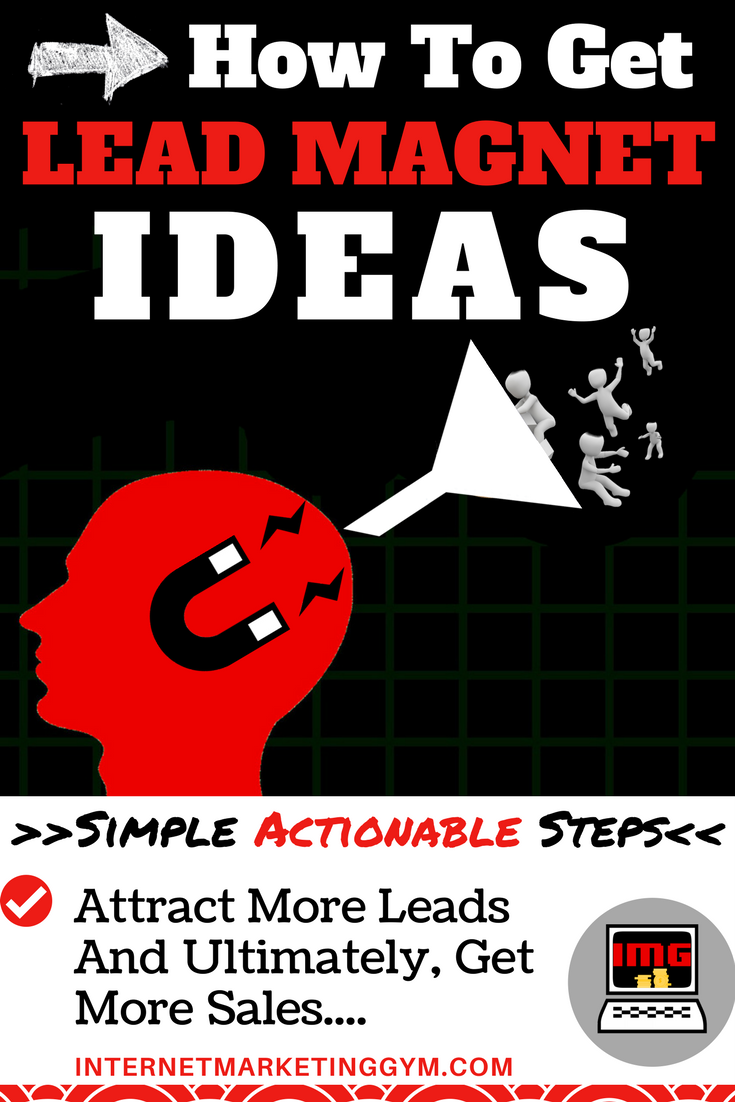 This is all based on a quick little email exchange I had with a potential Fiverr customer.
Special note: I'm currently testing different gigs at different price points for a future post about fiverr so stay tuned for that!
This little email exchange revealed essential truths about niche market research.
I changed my customer's name to protect his identity. 
Jay: Hey, I'm not sure if you could help, I want a lead magnet to compliment my main product I'm selling which will be an iBooks author template.
Any thoughts and lead magnet ideas on what it could be? Your help would be much appreciated…
---
Me (Ike Paz): Hi Jay, When it comes to lead magnets, I look at it this way:
Give away the broad strokes and sell the details baked in with the convenience.
Example: In one of my niches I give away 20 printable games, but I sell the answer key to all 20 games in my backend (thank you page).
Does my niche target audience really need to buy the answer key I created?
No, they could easily take the time and get the answers for each and every game on Google, but I conveniently packaged it for them so a lot of my leads end up buying the $15 answer key.
I hope that helps. I love talking about email marketing and lead generation so if you have any more questions then please hit me up.
---
Jay: Thanks man, Would you be able to give me some lead magnet ideas for my product?
I'm looking at selling an iBook author template for newbie kindle authors wanting to create cookbooks.
Important Notice: Learn my method to profit daily online –
I was going to give away a free lead magnet to generate subscribers and hit them up with some value based emails later down the series.
But I'm just stuck on what type of lead magnet I should create.
Any lead magnet ideas?
Me: I can't give you lead magnet ideas because I don't know your niche and I don't know what your audience wants.
But let's see if we can figure it out, please answer these 4 questions:
Q1 – What does your audience want to solve?
Q2 – Why do they want to solve it?
Q3 – Where do they mostly "live" online (pinterest, ABC forum, facebook group etc…)?
Q4 – Who are you and why should these people listen to you?
The more detailed, the better.
Take your time with these questions and write out as much as possible.
---
Jay: Thanks, Here are the answers to your questions:
Q1 – My audience wants to have their book published and get more sales on their book. They also want help writing their book. Plus, they need help designing their book.
Q2 – Ultimately, they want to succeed as an online writer and become an Amazon best seller. This will allow them to be financially free.
Q3 – They live on Facebook amazon author groups and on Twitter I would say.
Q4 – I own a successful​ book publishing and book design agency. In addition to this, I also have sold books on Kindle and have become an Amazon bestseller in the process.
My first product is going to be an iBooks author template. Where I will design a ready done for you template that can be used by any author to create an iBooks book. The first template will be for authors whom are creating and releasing cookbooks.
---
Me: So the ultimate goal is to be financially free, and becoming an amazon best seller in the kindle book market is the path your audience believes will get them there…
THEY: want to become best sellers and financially free.
YOU: have become an Amazon bestseller selling books on Kindle.
LEAD MAG IDEA: Learn Exactly How I Became An Amazon Bestseller Making X AMOUNT OF DOLLARS a DAY/WEEK/MONTH Selling Kindle iBooks!
Your product seems to make their journey to becoming a financially free amazon bestseller easier for them, but do they know they need that?
I imagine you developed your product based on your own hardships and tribulations. That needs to be shared with your audience….
Your lead mag will not only give them the broad strokes on how you did 'it' but it will also serve to educate them on the value of your product.
"when I was coming up, formatting my content to Kindle's standards was unbearably hard! I wish I had a kindle template I could just slap my content on, and be done with it." – YOU
Sprinkle your lead mag with these truths,and the pitch later down the road will undoubtedly click in their heads resulting in sales.
Have a great day,
Ike
Getting Lead Magnet Ideas Is Easy…
I really enjoyed my email exchange with Jay. I don't think I've ever put down on paper exactly how I come up with lead magnets for my niches.
At the end of the day, It's all about helping people solve a problem. If you can do that, then you can create a stellar lead magnet that your audience will absolutely love!
Do you have any questions or ideas about creating lead magnets? Let me know in the comments section..