A lot of webmasters overlook the topic of today's post and that is improving page speed! Trust me, this is very important if you want a better user experience and higher keyword rankings on Google.


Try to empathize with your visitor, he or she just clicked a link on your Pinterest or Facebook account and then it happens! Your visitor lands on a slow loading squeeze page. You've just lost a fan or a potential sale!
No worries because I'm going to show you how to make your website faster in 3 easy to follow steps! Check out this video to see how it's done:
Just in case you need more clarity, I've put together a little written tutorial on the steps I went over in the video.
Faster Website Load Time In 3 Steps!
The solutions I have for you attacks three different parts of the speed problem. One is image load time, the second is the lack website caching and the third is the lack of a central distribution network (CDN).
(UPDATE) Step 1 – Install a cache plugin. I use CometCache (formely ZenCache) because it's easy to implement and it's free. Just go to your WordPress dashboard and click on 'Plugins', then click on 'add new'. Search for 'CometCache' and click 'Install Now'. You are going to want to activate it. Finally, go to CometCache in your WordPress dashboard and hit enable. You're done!
Step 2 –  Get CloudFlare for your website. Just go to CloudFlare.com and add your domain. Select the free plan and click your way to the last page. Copy the two nameserver addresses they provide and then go to your host, where your site is located. Replace your current nameserver addresses with the new ones they gave you. Watch the video above and see how I do it.
Step 3 – Get Amazon's AWS. Sign up with your Amazon account or create a new one. Go to the 'S3' section and create a 'Bucket'. In that bucket you should dump all the images you want to use for your site. Make sure you select the permissions for each image as public.
Anytime you want to put an image on your site, just get the link from your public Amazon S3 image bucket and stick it on your site. Again, watch the video above to get the gist of it.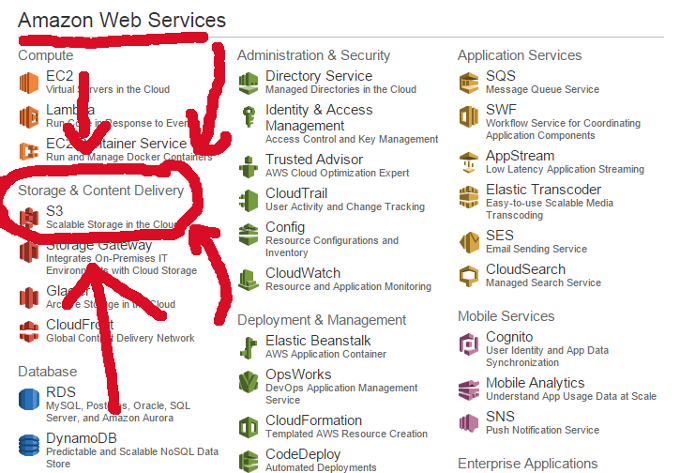 Note: you don't need any tech know-how to do any of this so don't worry and just watch the video and follow the directions.
Two of the solutions are free and the other is super cheap. I'm talking about literally pennies a month. There is no reason why you shouldn't get all three.
Sonic Boom Your Site's Load Time!
Like I said earlier, there are two very important reasons why you would want to increase your site's load time.
First and more importantly, you'd be creating a great user experience.
Second, Google will reward your speedy site with better keyword rankings.
The coolest thing is, its super easy to turn your blog or site into a speed demon with the steps I laid out for you. Don't hesitate and make it happen today!
If you found this info at all useful please share it and show us your support. Thanks and have great day.