Before you get my free 3D book cover maker kit, you need to know one very important fact:
People always judge books by their covers, plain and simple!
If you have a 2 dimensional cover image for your lead magnet or book then you've automatically lost a large amount of potential customers and email subscribers.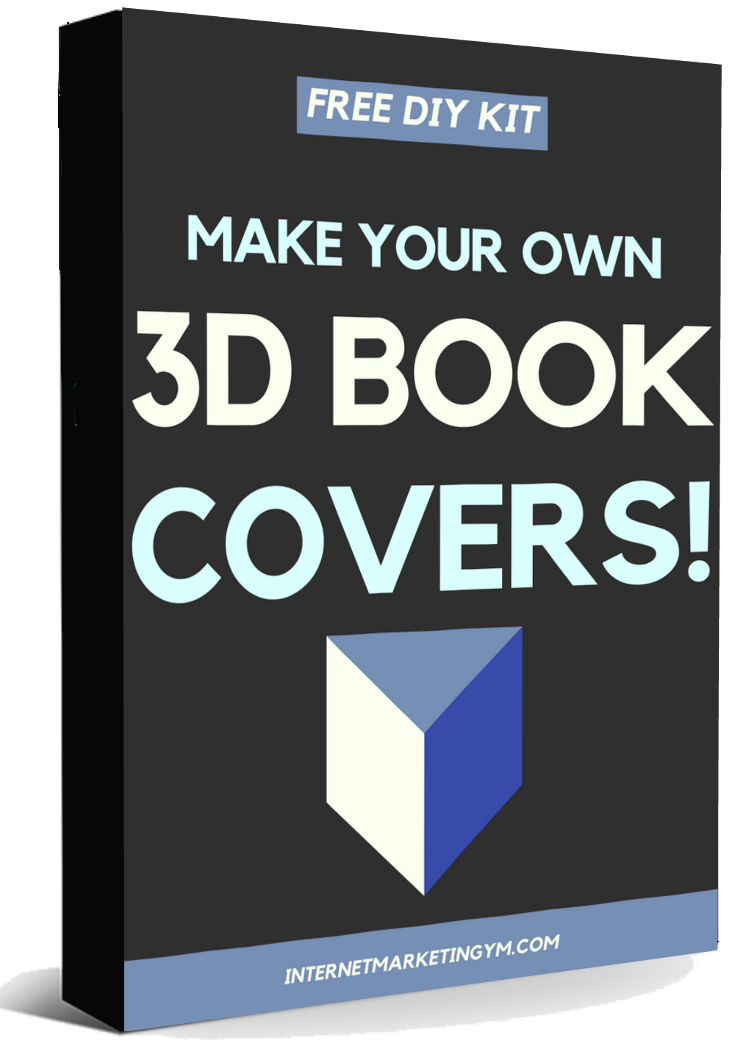 Don't worry, because when you get done with this guide, you'll be able to make professional looking 3D book covers in under three minutes. You don't need any special design skills or fancy expensive equipment. This entire 3D book cover maker kit is free and easy to use.
Free 3D Book Cover Maker Video Guide
Here is a short video showing you how to make 3D book covers easily with my 3 step process.
As you can see, it's super simple to do. Below you'll find the written instructions along with the free 3D book cover templates.
Step 1:

Creating your 2D book cover quickly and easily

When it comes to creating images online for free nothing beats Canva. You can quickly and easily whip up professional looking images on their free platform.

This is your first stop to create the actual 2D book cover. It's important to remember, never use Canva's free images if you plan to sell your pdf. If you need public domain images to spruce up your book cover then I recommend Pixabay.com.

They have thousands of free public domain images you can use. Once you have the images you want, simply upload them to Canva.



After you create your free account, make sure to select the 'Pinterest Graphic' option then drag and drop your images into place with Canva's easy to use editor. Pick the color and font you want to work with and create your 2D book cover.

Once your creation is complete simply download it as a '.png' file.
Step 2:

Download the free 3D book templates

I have for you a 3D book and software cover template pack that comes with:

3D Book template (White) – typically used for books, special reports and lead magnets, this template looks like a hard cover book. This is my favorite template if I'm giving away a lead magnet.

3D Software template (Black) – perfect if you're selling or giving away software, plugins or browser extensions to your target audience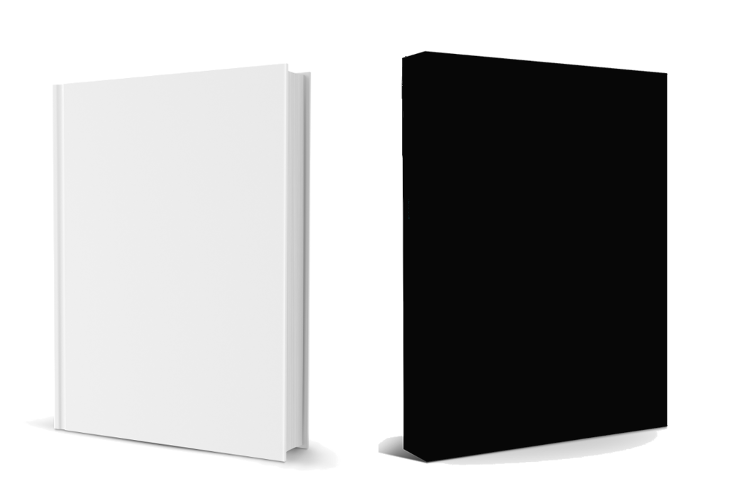 Download All Of The Templates Here…
Important: all templates have transparent backgrounds. If you want them to have white backgrounds then simply change the file extension from .png to .jpg.
Once you have the 3D templates and your 2D book cover then it's all a matter of putting them together.
Step 3:

Stretching the 2D cover into the 3D realm

The final part of the 3-step process is by far easiest. All you have to do, is go to the free Pixlr Editor and follow these 4 easy steps:
Click 'File' then select 'Open Image', choose one of the free templates from above.

Extra Tip:

if you want to change the direction the template is facing then click 'Image' and select 'Flip Canvas Horizontally'.
Click 'Layer' then select 'Open Image as Layer', choose the 2D book cover image you created earlier on Canva.
Click 'Edit' then select 'Free Distort'.
Drag the corners of the 2D image onto the template.
Once done, click 'File' then save as a '.png' file. You're done!
Remember to watch the video again to see how I do it in real time. It really is simple to do.
3D Book Covers Are So Easy To Make
These 3D book and software covers are not only a great way to sell your content but they make amazing promotional materials as well.
Finally Create Beautiful 3D Covers For Lead Mags, Ebooks & Printables #FREE3DBookCovers #FREETemplates https://t.co/RrM2v2SU1x

— Ike Paz (@IkePazz) July 16, 2017
Whipping up these covers is a snap as you now know. If you've used my free 3D book cover maker kit then please let me know in the comments below. Have a great day.